Will it work in the space I have planned?
1. Measure your residence entryways. Use a measuring tape to measure the heights (A) and lengths or widths (B) of any hallways and door accesses, as well as the entry clearance (C).

2. Measure your furniture (or ask a store associate to measure for you).
Sofas: Measure the width (A) and diagonal depth (B). The diagonal depth of the sofa can be determined by first placing a straight edge from the highest point of the back frame (do not include pillows) to the front of the arm. Then, using your measuring tape, measure from the bottom rear corner of the sofa up to the point that bisects the straight edge.
Bookcases, Armoires, etc.: Measure the diagonal height at widest point (A) and depth (B).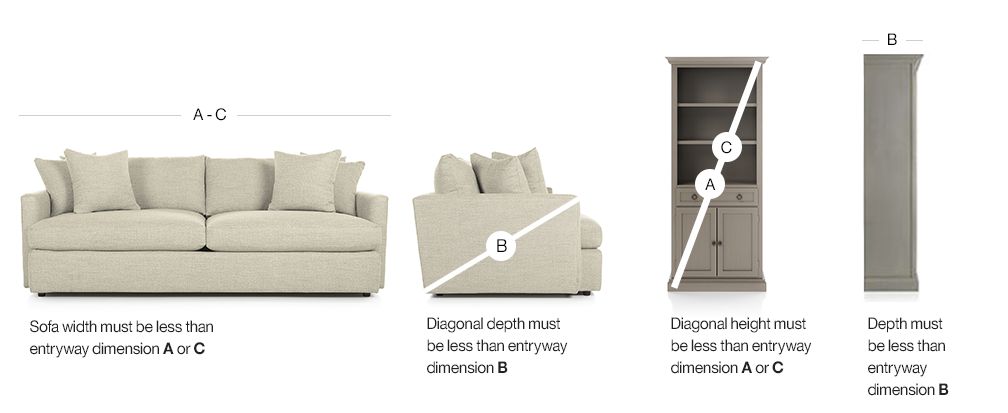 3. Compare the dimensions of your residence and your furniture piece. Don't forget to make note of any other obstacles such as ceilings, fixtures, interior walls, stairwell banisters and turns. After determining the dimensions of the room, you may also want to consider designing custom furniture pieces specifically scaled to fit your space.
Other Considerations
This is merely a guide on how to measure and does not guarantee your furniture purchase will fit. You should consider the size constraints of the entire path from the delivery truck, elevators, corridors to the item's final destination.
Curated by Think Upcycle Marketing Team